Far from your family of friends but every time is not possible to be around as work keeps you away. Our services of delivering flowers to your home will make the distance smaller.
How to send flowers through us?
There are many joyous occasions in life like birthdays, anniversaries, weddings or even job promotions that represent significant mile stones in a persons' life. These wonderful days add color, fun and meaning to our otherwise ordinary lives. Make that special someone smile on their special day; let them know you care and support them with a beautiful array of fresh fragrant flowers. Flower help express and convey our deepest sentiments. At times when words fail, let flowers do the talking with globalflowerdelivery.
Placing your order online is very easy and can be done in a few hassle-free steps. You can browse through our collection of beautiful gift options like flower bouquets, flower hand bunches, flower baskets, yummy cakes in every delectable flavor, like chocolate, black forest, strawberry, pineapple and more, chocolates like Ferrero Rocher, Cadbury's temptations or you can even select an adorable huggable teddy bear! We also have terrific collection and a wide variety of many combination packages and gift hampers for you to choose from. You can add on some delicious sweets, mithai or candy along with your flowers. There are many cost effective and reasonable low priced gift options which can fit into any budget are easy on the pocket too! You can select an item that is as exquisite, or as simple as you would like it to be to suit the occasion and the person that is receiving the gift. You could opt for a simple red rose bouquet which is an easily recognized symbol of love and affection, or a unique arrangement of exotic flowers like lilies or orchids to really pamper that someone special.
Once you have selected an item to be delivered, you will be asked for the recipient's delivery details so that we know exactly where you would like your gift items delivered. Any special requirement that you might have can be entered in the 'special instructions' column.
The final step will be paying for your order, through our secure payment gateway. You can choose to pay by debit card, credit card, internet banking, paypal and other options – whichever is the most convenient for you. After your order has come through successfully you will receive a verification ID from us stating that your order has been successfully received by us and we will take care of the rest for you.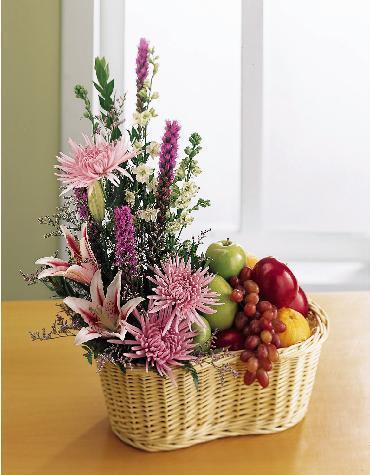 Ordering flowers online is really that easy! Our proficient flower technicians are trained to select the very best and freshest flowers to make sure your order is tailored to perfection with that final touch, no matter how big or small. So what are you waiting for! Order online now, before it's too late from the comfort of your home or from your work place. We have great competitive prices and home-delivery right to the recipient making life that much easier and uncomplicated. Celebrate the beauty and glory of flowers and all the smiles they bring into our world.